All of our facial treatments at ZO Skin Centre® San Gabriel or Pasadena, CA have optional enhancements that can be added to customize the experience. Our add-on services include the ZO® Ossential® Resurfacing Treatment, oxygen therapy, a collagen masque, dermaplane treatment, LED light therapy, Vitamin A serums, lymphatic drainage, and microdermabrasion. As each one of our patients is unique, so is their skin. Our experienced medical aestheticians will personalize your treatment to give you the therapy your skin deserves, which can be a single or a combination of multiple enhancements. Why not try something new or ask for a recommendation on how to take your facial treatment experience to the next level? Your skin will be well cared for by our aesthetics team.
Our Custom Add-Ons

@headingTag>
Oxygen therapy

@headingTag>
When you include oxygen therapy to your facial treatment, the oxygen is sprayed directly onto the skin to deliver a soothing vitamin-enriched mist.
Collagen Masque

@headingTag>
When your skin needs an extra bump in firmness and hydration, our collagen masque should be your go-to facial treatment enhancement.
Dermaplane treatment

@headingTag>
With a dermaplane treatment, you will receive a gentle exfoliation with a medical-grade blade that will leave your skin with a smoother texture and temporarily reduced surface facial hair.
Light-emitting diode (LED) therapy uses a light technology to stimulate your natural collagen production, reduce redness, support skin healing from inflammation, and eliminate acne bacteria.
A Vitamin A add-on includes a pure retinoic acid. This will encourage your skin to repair itself on a structural level by bolstering your collagen production, reducing skin blemishes, and reforming your skin's firmness.
Microdermabrasion

@headingTag>
When you add microdermabrasion to your facial treatment, we can remove the upper layer of your skin to rehabilitate the surface. Your skin will look clearer, feel smoother, and have better blood circulation.
ZO® Ossential® Resurfacing

@headingTag>
Try adding the ZO® Ossential® Resurfacing Treatment to your facial treatment, especially if you have pigment-related issues with your skin. You will love the melanin-limiting kojic acids and skin brighteners to give your skin a new glow and enhance your beautiful complexion.
Best Candidates

@headingTag>
We will provide you with a private skin analysis before your facial treatment, and then we will make recommendations as to what enhancements will be best for your skin type. Our aesthetics team wants you to be happy with your experience at ZO Skin Centre®, and will only offer you Custom ZO® Facial Treatment Enhancements that will be a suitable choice for your skin.
What To Expect

@headingTag>
Your facial treatment experience should be relaxing and our treatment rooms will offer you a sense of tranquility. Each facial treatment will have a specific technique for its application. You can expect to feel calm and comfortable throughout the appointment. We will provide you with an enjoyable facial massage as we treat your skin, and will explain in detail what you need to do for your skin to maintain long-lasting results. Throughout the treatment, we will inform you of the next step and how it will benefit your skin.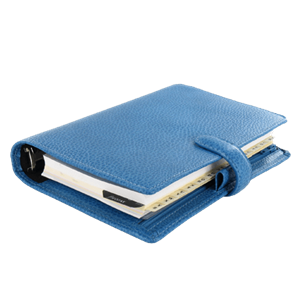 Plan Your Procedure
Average Cost

$35

-

$200

Average Procedure Time

15 - 60 Minutes
Contact Us
Our Custom ZO® Facial Treatment Enhancements go the "extra mile" for your skin when paired with one or more of our other facial treatments. When you are ready to come in to our ZO Skin Centre®, we can schedule you for a facial treatment that is beneficial for the health of your skin. If you choose to pamper your skin even further, you may select any of our add-ons (by our recommendation) to enhance your facial treatment experience. Your extra investment of time and expense will reveal itself in the radiance of your indulged skin. Call and schedule your appointment today.
Related Treatments