When it is time to use BOTOX® injections to relax your lines and wrinkles in your facial skin, make an appointment to consult with ZO Skin Centre® San Gabriel or Pasadena, CA. If you are between the ages of 30 – 55, know that this is a very common age range for our patients to request BOTOX®. Why? These men and women typically start to see definite age lines, expression lines and wrinkles forming in their maturing skin. Injections of BOTOX® will temporarily paralyze the muscles with Botulinum Toxin Type A under the skin by stopping normal nerve impulses. As stated prior, this is not a permanent fix. However, you can enjoy smoother, younger-looking skin for 5 – 6 months. Our ZO Skin Centre® dermatologists and nurse practioner are highly qualified and perform BOTOX® injections correctly and consistently for our patients.
BOTOX® for Excessive Sweating
We also offer BOTOX® injections at the ZO Skin Centre® in the underarm to stop excessive sweating. When patients come to our practice seeking solutions for hyperhidrosis, this is usually after over-the-counter or clinical-strength antiperspirants are no longer effective or if the patient has to change clothes several times a day due to sweat. Our medical team can reduce underarm sweating with a series of 10 – 15 small injections of BOTOX® into the underarm about every 6 – 7 months. Keep in mind that BOTOX® injections only manage the symptoms of hyperhidrosis, and once the medication wears off it will have to be injected again to have relief. If you would like to stop carrying extra clothes to change into or worrying about body odor, sweat rings, and failing antiperspirants, contact our office for a consultation for BOTOX® injections today.
Reviews
"Had a terrific facial, the recommendation was for a hydrofacial. My aesthetician Claudia was very knowledgeable and skillful I will be recommending Claudia and this pampering but very noticeably improved skin service!"
- M.U. /
Yelp /
Dec 29, 2017
"Natalia is amazing. I've been seeing her now for over 6 months and my skin has never looked better! Her skincare knowledge is vast and her spirit is incredibly warm. Love this place."
- S.K. /
Yelp /
Dec 02, 2017
"Thank You Claudia!!!! Best Whiting Facial and Dermaplaning yesterday!!!!!  Waaaaayyyyyy overdue!!!!!!  Yes, it is a bit of a shag to drive to Pasadena, especially with other locations 'closer' to me, but DEFINITELY WORTH THE EFFORT!!!!Thank you again for making me look (and feel) like a million!!!!!  Will be back soon!!!!"
- D.M. /
Yelp /
Nov 08, 2017
"Claudia is the best! I love her energy and her hands. I've been coming to this place for years, on and off because I wanted to see what else is out there. Zo skin center is the best. Everyone is super nice and professional, the place is always clean , and they make you feel special. Love it."
- M.B. /
Yelp /
Nov 06, 2017
"Had a great experience at ZO Skin Centre. Natalia is fantastic. My first facial felt amazing. And I go back for my second with her this month. And many more to follow. I will recommend ZO to family and friends for sure!"
- T.B. /
Yelp /
Oct 27, 2017
Previous
Next
BOTOX® injections can help men and women with the appearance of their aging and expressive facial skin. With proven results for many years, BOTOX® can improve your aging skin or prevent deeper wrinkles from standing out on the face. If you are constantly told that you look tired or angry, you may be a great candidate for BOTOX® injections. By relaxing the muscles around your eyes and between your eyebrows, BOTOX® can ease the skin to look younger, more smooth, and well rested. The great news about BOTOX® is that it can be combined with other injectables and nonsurgical rejuvenation treatments for spectacular results you would expect at the ZO Skin Centre®.
After an analysis of your facial wrinkles, your dosage will be determined and administered. To prepare you for your treatment, we will cleanse the area to be treated and apply a topical anesthetic cream if you are concerned about any pain. Your injector will introduce the BOTOX® with an ultra-fine needle (which may feel like a light pinch) into the treatment area. The appointment should last 15 – 60 minutes. If you would like to reapply your makeup before leaving, we have a dedicated area just for this purpose. You can get right back to your daily activities as there is no downtime with BOTOX®.
Don't worry. You will still look like yourself, but just a little more refreshed with more even, younger-looking skin. Once you have had your initial BOTOX® injection, you will notice that your results will continue to improve throughout the first week of treatment. We suggest that you have reinjection appointments (BOTOX® injections are temporary) for a refresher or maintenance shots in 5 – 6 months.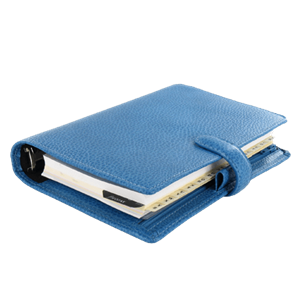 Plan Your Procedure
Average Procedure Time

15 - 60 Minutes
Contact Us
Better "Before & After" Photos
With BOTOX®, we understand that you want to see results. Millions of people have used this injectable for the benefits of less visible wrinkles and lines. Get a better "before and after" photo with injectable BOTOX® at our ZO Skin Centre® San Gabriel/Pasadena. We have a team of experienced BOTOX® injectors who will listen to your concerns and do their best to provide you with the results you want. Call and schedule your appointment today.
Related Treatments