Did you know that ZO Skin Centre® San Gabriel and Pasadena, CA carries the dermal filler Radiesse®, which can be used to replenish tissue loss in face and hands? Our experienced medical staff will evaluate your skin for localized lipoatrophy in the middle-to-lower third of your face or hands. Marionette lines on your face and visible veins on your hands can make you look much older. With Radiesse® injections, we can take years off of your appearance. The calcium hydroxyapatite in Radiesse® can bolster your skin's hydration, smooth wrinkles, and hide gaunt areas where it is injected for 9 months to a year. We can also use this dermal filler to fill in acne scars that have left unattractive deficits in your skin. Please call and schedule an appointment with one of our medical professionals at ZO Skin Centre® San Gabriel or Pasadena, or request a consultation online. Radiesse® injections can be customized in strength, placement, and dosage to meet your needs, and we can answer all your questions to involve you in the treatment planning process.
Best Candidates

@headingTag>
Ideal candidates for Radiesse® will have moderate-to-severe wrinkles in the mid-face, such as marionette lines and deep nasolabial folds. To see if you qualify for Radiesse®, our medical team at ZO Skin Centre® will examine your skin and analyze the depth of the wrinkles in the middle and lower third of your face. Candidates for Radiesse® may also have problems with keeping their skin well hydrated.
What to expect

@headingTag>
While relaxing comfortably in one of our treatment rooms, your skin will be cleansed and primed for the Radiesse® injection. For precision, your skin may be marked with a washable marker to notate where the injection will be placed. You may need several injections at different points in your wrinkle to get the maximum benefit from the medication. After administering Radiesse®, you may see some swelling, redness, and/or bruising, which can be covered with a concealer. The puffiness and discoloration can last 5 – 10 days. If you feel that your side effects are more severe or last longer than 10 days, give us a call so that we can immediately assess the situation.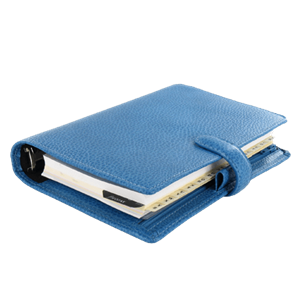 Plan Your Procedure
Average Procedure Time

30 Minutes
Contact Us
Smooth Away Wrinkles

@headingTag>
One of the hallmarks of Radiesse® injections for skin rejuvenation is that it will not only plump your skin, but it will stimulate your natural collagen production. This bonus will initiate better tone and quality to your skin. With so many fillers to choose from on the market, our knowledgeable nurse injectors or medical aestheticians can help you decide which one is right for your aesthetic goals, and educate you on the difference each one can make. Let's get started! Schedule your appointment at ZO Skin Centre® today.
Related Treatments