If you have noticeable leg veins and other vascular lesions in plain sight, we invite you to have a consultation for our laser vein treatments at ZO Skin Centre®. With the Vbeam or Vantage Lasers, the appearance of your dark veins can be improved with these treatments. If red, blue, or purple veins are prominent on your face or body parts, we can treat them before they branch out and spread further in your skin. Keep in mind that laser vein treatments do not prevent veins from appearing, but it will diminish the ones you currently see and treat. When your skin is present with spider veins or vascular lesions, you can have clearer skin in a series of treatments to fade them away.
Laser vein treatment can also be combined with our other fantastic treatments at the ZO Skin Centre®. We would be happy to assist you in reaching your aesthetic goals and suggest specific ZO® treatments so that you have more self-confidence in showing off your beautiful skin. Visit our locations in San Gabriel and Pasadena, CA as a walk-in patient or schedule ahead of time for your private consultation.
Best Candidates

@headingTag>
If you are self-conscious about the appearance of your spider veins, in good health, do not have a history of blood clots, and are not pregnant – you are a great candidate for our laser vein removal treatments. You may have visible veins or patches of branch-like veins on your face, thighs, or lower legs. During a consultation, we can assess how we can best diminish these lines and what technique is appropriate.
What to Expect

@headingTag>
In our laser treatment room, we will invite you to rest comfortably. Your eyes will be covered with protection from the laser light energy and your skin will be prepared for the laser treatment. Using a handheld laser device (the Vbeam or Vantage Laser), our provider will pass it over the treatment area that has visible veins only. The light energy is absorbed by the vein, which is how it is eliminated as it fades from your skin. Before leaving, we will instruct you how to care for your skin in between treatments for best results. Redness, bruising, or blistering may occur in the area, but this should subside. Wearing sunscreen is very important as your treated skin will be vulnerable and sensitive to any exposure to sunlight. You can expect to schedule repeat treatment sessions until the vein has disappeared.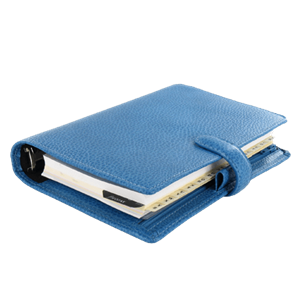 Plan Your Procedure
Recovery Time

2 - 3 Days

Average Procedure Time

15 - 30 Minutes
Contact Us
Developed For Veins

@headingTag>
We have had tremendous success with our laser vein removal treatments at ZO Skin Centre®. With the advancements in laser technology, we can effectively treat (not simply cover up) spider veins. Please schedule your consultation today.
Related Treatments