No need to be a senior citizen to enjoy the benefits of our anti-aging products and treatments. We encourage men and women of all ages to care for their skin by taking a proactive stance when it comes to the maturation of the skin. Wrinkles, lines, and skin changes are inevitable as we age. However, at ZO Skin Centre® San Gabriel and Pasadena, CA, we will diligently assess your skin to see what we can rejuvenate now. We will help prolong warding off the aging process with excellent skin care, finding current skin damage, and limiting external factors that may cause your skin to prematurely age on your face, neck, and hands.
Our medical professionals will ask you questions about how you are currently caring for your skin, your medical history, and then complete an examination of your skin. In one of our tranquil consultation rooms, we can recommend and explain the differences in the ZO® treatments and services that would specifically benefit your skin. Our main goal is to preserve your appearance with high-quality, healthy skin care products.
About Anti-Aging Conditions 
As we age, we develop wrinkles when our skin loses its elasticity either from aging, genetics, fluctuations in weight, dehydrated skin, smoking, habitually sleeping on your face, sun damage, or environmental damage. Wrinkles can make you appear tired, angry, or older than you actually are no matter your age or gender. We can assess your wrinkles to find a treatment or procedure to help decrease their appearance.
So you may not have deep wrinkles, folds, or creases on your skin yet. However, at a certain age, you may start to see fine lines around your mouth or at the corners of your eyes. Many men and women prefer to have their skin assessed before their lines form into moderate-to-severe wrinkles.
For those of us who were not born with flawless skin, we can expect to see some level of skin imperfections on our face, chest, and hands before the age of 40. During your anti-aging skin evaluation, we will examine your conditions like facial scars (from injury or acne), age spots, dark circles, and uneven skin tone.
Skin irregularities observed in your anti-aging consultation will also be included in your treatment planning. These may present as skin lesions, large pores, blocked pores, problematic textures, chronic skin infections that will not go away on their own, and much more. We can also make recommendations on what to do about areas of your skin that may be precursors to skin cancer or other pathologies.
Reviews
"Had a terrific facial, the recommendation was for a hydrofacial. My aesthetician Claudia was very knowledgeable and skillful I will be recommending Claudia and this pampering but very noticeably improved skin service!"
- M.U. /
Yelp /
Dec 29, 2017
"Natalia is amazing. I've been seeing her now for over 6 months and my skin has never looked better! Her skincare knowledge is vast and her spirit is incredibly warm. Love this place."
- S.K. /
Yelp /
Dec 02, 2017
"Thank You Claudia!!!! Best Whiting Facial and Dermaplaning yesterday!!!!!  Waaaaayyyyyy overdue!!!!!!  Yes, it is a bit of a shag to drive to Pasadena, especially with other locations 'closer' to me, but DEFINITELY WORTH THE EFFORT!!!!Thank you again for making me look (and feel) like a million!!!!!  Will be back soon!!!!"
- D.M. /
Yelp /
Nov 08, 2017
"Claudia is the best! I love her energy and her hands. I've been coming to this place for years, on and off because I wanted to see what else is out there. Zo skin center is the best. Everyone is super nice and professional, the place is always clean , and they make you feel special. Love it."
- M.B. /
Yelp /
Nov 06, 2017
"Had a great experience at ZO Skin Centre. Natalia is fantastic. My first facial felt amazing. And I go back for my second with her this month. And many more to follow. I will recommend ZO to family and friends for sure!"
- T.B. /
Yelp /
Oct 27, 2017
Previous
Next
Don't let your age prevent you from protecting it from the signs of wearing out. Men and women from all over the world have anti-aging consultations as early as their twenties. Young adults seeking consultations want to ward off wrinkles, fine lines, loose skin, and sun damage. Older adults generally consult with us to correct or decrease the appearance of what the aging process has brought to their skin. Whatever age group you fall into, we can assess your skin on how to protect it and keep it looking soft, healthy, and smooth. We look forward to creating a skin care treatment plan that will improve your skin and help you maintain your results.
We may offer candidates some of the following treatments:
At-Home ZO® Skin Care
Laser skin resurfacing
Custom ZO® Facial Treatments
Custom ZO® Peels
Injectable wrinkle relaxers
Dermal fillers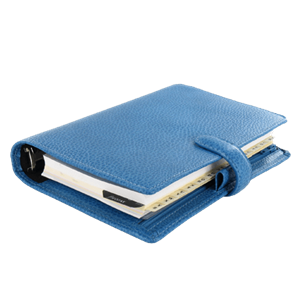 Plan Your Procedure
Average Procedure Time

30 - 45 Minutes
Contact Us
Learn more about Anti Aging
If you would like to restore your skin to look younger or even prevent early aging of your skin's appearance, we can customize a treatment plan for you at the ZO Skin Centre®. Our team of medical aestheticians can provide you with valuable information about minimal or aggressive skin care treatments to help your skin age elegantly. We will guide your selection of treatments based on your needs for anti-aging treatment. Taking care of your skin is a vital role in keeping it healthy, firm, and refreshed. Please call and schedule a time to have a brief skin health consultation in our office.
Related Services