Have an hour-long facial treatment with one of our trusted medical aestheticians at ZO Skin Centre® Pasadena or San Gabriel, CA for your acne-prone skin. Let us help you attain clear, calm, healthier skin with our ZO® Acne Clarifying Treatment. We take great care of our patients, from teens to adults, with blemishes, clogged pores, and acne inflammation. This facial treatment is supplemented with exfoliation and blue LED light therapy to cleanse your skin to diminish excess oils and acne-causing bacteria. Then, your medical aesthetician will apply a ZO® Sulfur Masque, perform needed extractions, and finish with an application of antioxidants, DNA-repair enzymes, and sun protection with natural melanin and titanium dioxide to reduce scarring.
Best Candidates

@headingTag>
Candidates for our ZO® Acne Clarifying Facial Treatment may be an adult wanting to clear up blemished skin or a teen starting to break out with acne. Either way, we can provide an analysis of the skin no matter your age, skin type, or gender. We can also effectively perform the ZO® Acne Clarifying Treatment for patients wanting calm, clear, and oil-free skin. This facial treatment is exceptional for large pores, inflammation, and excessive sebum production.
What to Expect

@headingTag>
When you enter the treatment room for your facial treatment, our medical aestheticians will have the room prepared for your relaxing and exfoliating facial. The ZO® Acne Clarifying Facial Treatment begins with cleansing and exfoliation. Then, we will bathe your skin in hygienic, blue LED light to eliminate the bacteria on the skin that inflames acne breakouts. If you are in need of extractions, we will gently compress the skin so the extra oils, whiteheads, blackheads, and blocked pores come out to make your skin look clearer. Plus, you can look forward to a ZO® Sulfur Masque with antisepticizing and detoxifying eucalyptus and kaolin to decrease inflammation and promote healing. Our ZO® Acne Clarifying Treatment can also be improved with our Custom ZO® Facial Treatment Enhancement and add-on ingredients.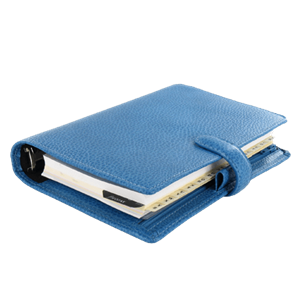 Plan Your Procedure
Average Cost

$165

-

$175

Average Procedure Time

60 Minutes
Contact Us
Keep Blemishes At Bay

@headingTag>
At the ZO Skin Centre®, we provide customized in-house treatments and at-home products for acne that fit the severity of your skin condition and your skin type. We invite you or your teen to come in for a skin analysis. We will pamper your acne-inclined skin with our ZO® Acne Clarifying Treatment. Relax while our medical aestheticians help significantly reduce outbreaks and promote clear, healthy skin. Delayed acne treatment can lead to severe damage to the surface of your skin with scarring and textural changes. Call and schedule a consultation at ZO Skin Centre® today. We also take walk-in appointments.
Related Treatments